Services
At Hion, we help you grow and develop your business. We create measurable impact in your business, the lives of your employees, and our shared environment – together.
We are experts in digitalization, crafting tools for our clients to enhance their digital operations: web services, mobile applications, and online stores. At the core of our solutions lies the understanding of our clients' businesses and users, top-notch design, scalable technology, data utilization, and continuous learning. We're eager to be part of developing your digital business and accumulating knowledge about your operations and customers, so together, we can continuously enhance your digital customer experience.
Our services
Design

For us, everything begins with understanding the desires, needs, and context of the users. By combining our expertise with the latest tools and methods, we help you in conceptualizing and designing products and services that support and advance your business.

Software development

The role of technology is simply to enable the vision you have for your business. Our job is to assist you in choosing and building the necessary technical solutions, utilizing the latest tools, platforms, and practices.

Project management

Skillful leadership is crucial for success. Our project management experts come from backgrounds in business, design, and technology, and they truly understand what it takes to create strategic services and implement change within organizations.

Digital analytics

Data and analytics form the foundation for the design and development of digital services. By studying and analyzing data, we can identify challenges, discover new business opportunities, and strategically and consistently enhance services over the long term.

Care

Hion Care is an agile partnership where you gain access to a technical support and development team tailored to your needs. With Care, your web services won't be left to their own devices after launch. Care development ensures that you harness the full potential of your services and refine them based on continuously evolving insights.
What we promise
Development
We are a curious and daring partner in continuous development. With us, you're constantly learning, and your solutions have the opportunity to grow and evolve as the situation demands.
Accessibility
We prioritize accessibility and inclusivity. That's the only way to create the best services that work for everyone.
Sustainability
We integrate green values and sustainable principles into your digital solutions. We create services that don't burden the environment.
Hion as a partner for the public sector
We've got several years of experience in digital development for the public sector. We create top-notch, accessible public services in the digital realm and enhance the customer experience of these services. We support organizations in service design and enhance the digital capabilities of public administration, spanning from web services to mobile applications. Our expertise extends to the implementation of digital service channels and the design and execution of various municipal services over the years.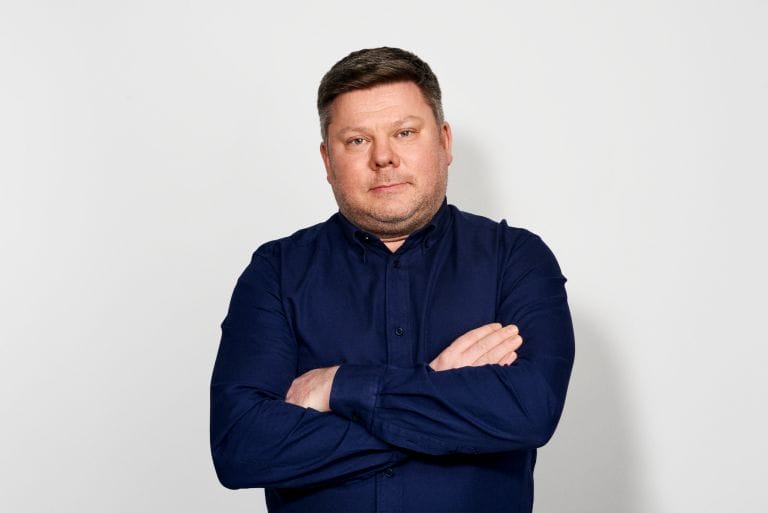 Sami Häkkinen
Sales Director, New Business
+358 50 594 8184
sami.hakkinen@hiondigital.com
Hit us up
We're ready to start! Send us your contact info and we'll get back to you as soon as possible.
"*" indicates required fields
Read our client stories
From the private sector to municipalities and nonprofit organizations, our clients are united by a shared desire to create better digital services.
Explore our client stories