Open positions
We are a flat-hierarchy software company where everyone's work is valued, and opportunities for growth and well-being are provided. Explore our culture, check out our job openings, and apply to work with us!
Our culture
Culture is the glue that connects us. It is important for us to nurture an open, low-hierarchy and warm culture, where everyone is welcome to join.
Read about our culture
This is how our recruitment process works
Our recruitment process is swift and transparent.
1

Application stage

You can get to know us and our way of working through blog posts where we introduce projects, our company culture, and career paths. By reading those, you can consider if we seem like the right workplace for you, where you could enjoy and shine. You can apply by responding to our recruitment bot's questions (please note that the recruitment bot requires cookies to function), or alternatively, you can submit your application through the link in the job postings or open applications. Please remember to provide your email address and a link to your LinkedIn or Github profile. We do not accept applications via email.

2

Contact

We regularly review applications and will get in touch with you as soon as possible regarding the next steps. Providing us your LinkedIn or Github profile with your application helps us out a lot.

3

The meet

You'll have the opportunity to get to know your future colleagues and learn more about Hion's operations. During the meeting, we aim to get to know you and your expertise while ensuring that our ways of working align well. It's essential to us that you can apply your skills, develop, and expand your knowledge in various projects and with the latest technologies. Additionally, during the interview, we'll dive deep into the world of code (if relevant to the role) and discuss any recruitment tasks or work samples if applicable.

4

Decision time

We will keep you updated throughout the entire recruitment process, and at the end of the interview, we will inform you about the decision-making timeline. We aim to make decisions promptly within the recruiting team and communicate them as quickly as possible. As part of the decision-making process, we may also check references to support our assessment.

5

Welcome to Hion!

When a suitable match is found, we will go through the employment contract details and the details, and begin the onboarding process!
Our recruitment team
In addition to Jenni and Mariia, there are always team leaders and team members involved in the recruitment process.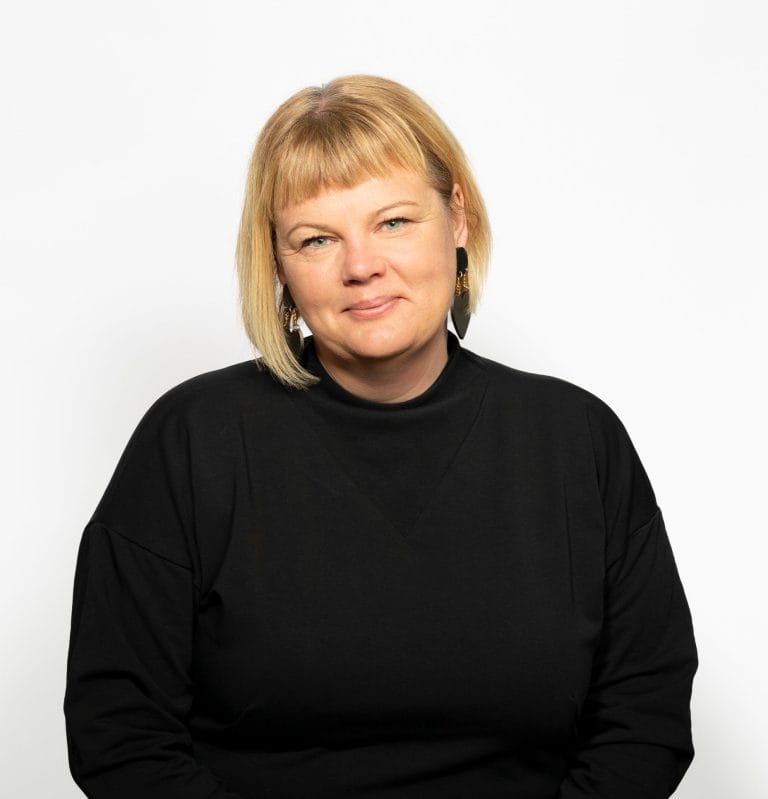 Jenni Fredriksson-Bass
Chief People Officer
+358 45 130 9078
jenni.fredriksson-bass@hiondigital.com
Mariia Maaranen
Talent Acquisition Specialist
mariia.maaranen@hiondigital.com
Want to work with us as a freelancer?
Freelancer – join the People Cloud network
Want to work on your terms? If you are a freelancer and would like to work with our team on our clients' projects, you can join our partner People Cloud's freelancer network. This will give you the opportunity to participate in our projects that suit your expertise. Read more here.
How to join the network
Register in the network.
Mark your skills as comprehensively as possible with keywords so that your profile appears in searches matching your expertise. If you specifically want to work with us, also add Hion as a keyword.
People Cloud checks your basic information and background.
If everything is in order, People Cloud will send you an information package and a more detailed description of the procedures.
Subscribe to our newsletter
Subscribe to our newsletter so you won't miss out on our upcoming events, content, and job openings.
"*" indicates required fields