Culture
Office life at Hion
Jenni Fredriksson-Bass
What role does the office still play for us today? And what were our priorities when we started looking for a new workspace?
The past year has been a time of change and development for us here at Hion. We welcomed a new brand in the spring, and new Hion employees have joined us.
Our office spaces have also been in flux. Our current headquarters in Tampere no longer serves our needs, which have been reshaped by modern ways of work. We began the search for a new workspace in early spring, together with our employees. The aim was to find an office space that meets our current needs better, located near public transport, and is also environmentally conscious.
Hion's Tampere office will relocate to Tulli Business Park in the immediate vicinity of Tampere Central Railway Station and Nokia Arena in the early part of next year. Our Helsinki office is located in Hakaniemi, with excellent public transportation links. The convenient location of both offices near railway stations facilitates collaboration among colleagues in different cities.
At the heart of Hion is the flexibility of remote work; our employees can work from almost anywhere, as long as the work gets done. Nevertheless, we believe that office spaces still play a role in our operations by providing a place where we can gather, draw inspiration from our work environment, and collaborate.
Sustainability is one of Hion's values and is reflected also in our choice of office spaces
Environmental friendliness played a significant role for us when searching for new office spaces. Sustainability is one of our core values, and we believe that our workspaces should reflect this.
Both of our offices are LEED-certified (Leadership in Energy and Environmental Design). Our Hakaniemi office is LEED Platinum certified, and its score of 85/110 is the highest achieved level in Finland for the current format of LEED v4 Core and Shell certification. Our office received nearly full points for indoor air quality, which is excellent.
Both offices are located along excellent cycling routes, making the commute to the office easy. In Tampere, there are good storage facilities for bikes, and spacious social areas allow for freshening up before the start of the workday. In the basement of the Hakaniemi office, there's a well-equipped bike parking facility, which you can conveniently access directly from the street via a ramp. Combined with our bike benefit, we hope this encourages Hion employees to opt for greener commuting options and, at the same time, take care of essential daily physical activity.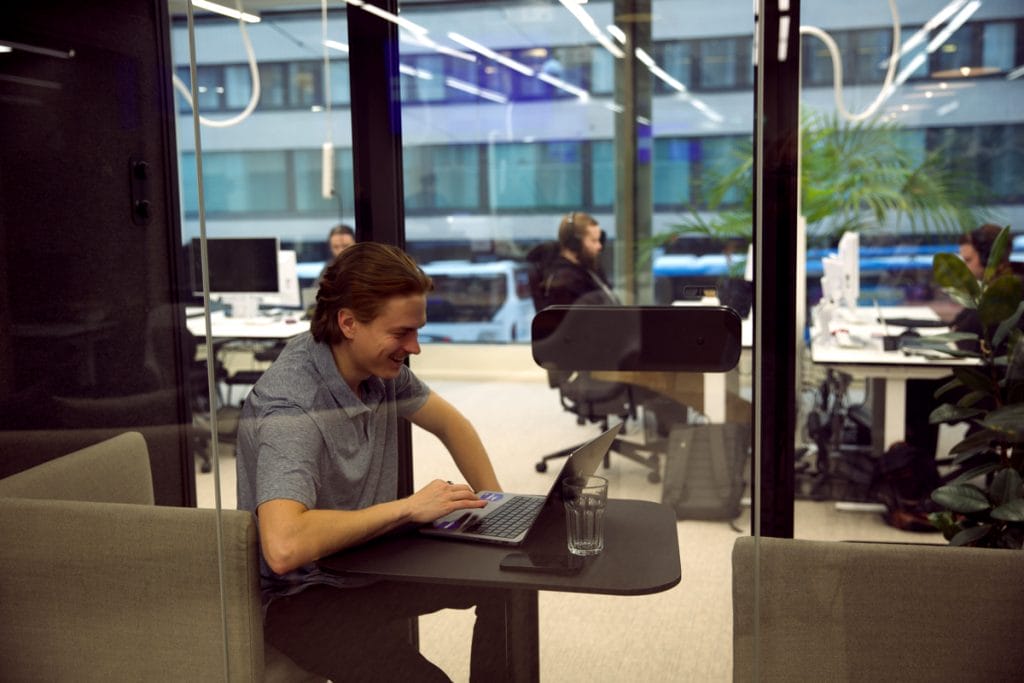 Comfort, well-being, and employee experience from the office space
Of course, the comfort of the spaces and their ability to support various work styles are also important. Our new spaces have been designed to provide areas for quiet work, as well as flexible solutions for collaborative work and client interactions.
The high-quality spaces enable encounters and collaboration with clients, such as workshops and meetings. This is essential to our work, so our offices support and provide various opportunities to engage with our clients. In both Helsinki and Tampere, we can reserve additional spaces for holding meetings and even organizing client events.
Comprehensive investment in the work environment and employee well-being is important to us. We also want to enable a positive employee experience during leisure time and offer our offices to Hion employees as a venue for life's big and small moments on weekends.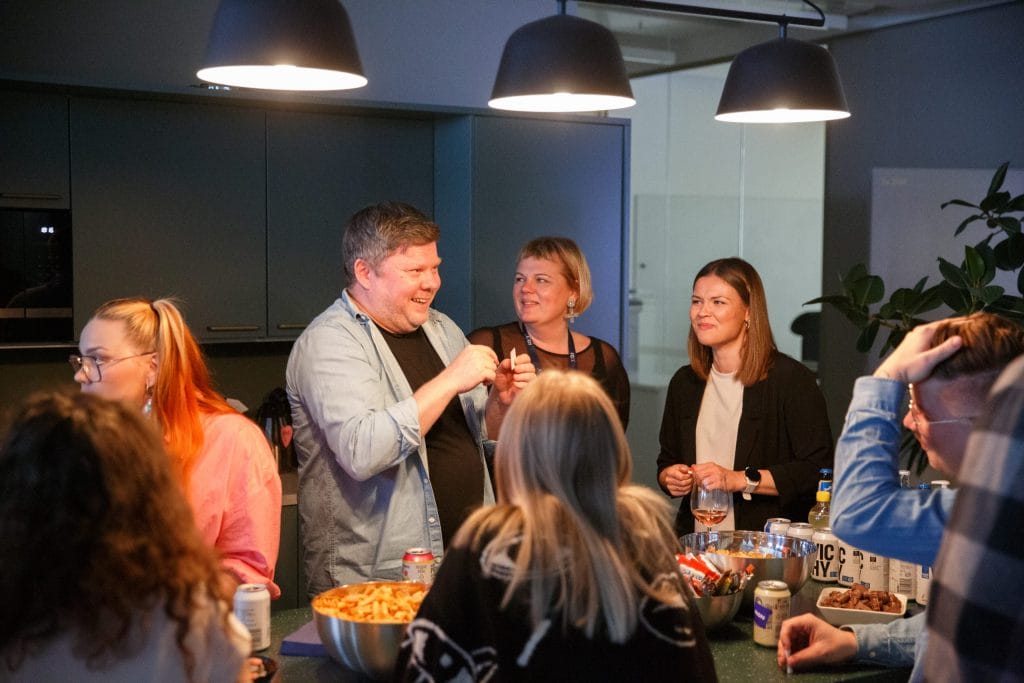 A good work environment creates the conditions for well-being, productive work, innovations, and fosters the formation of a work community where everyone feels welcome and valued as a member. We hope that our centrally located, high-quality office spaces also serve as a benefit when we are looking for new colleagues to join our team. Check out Hion's job openings here.