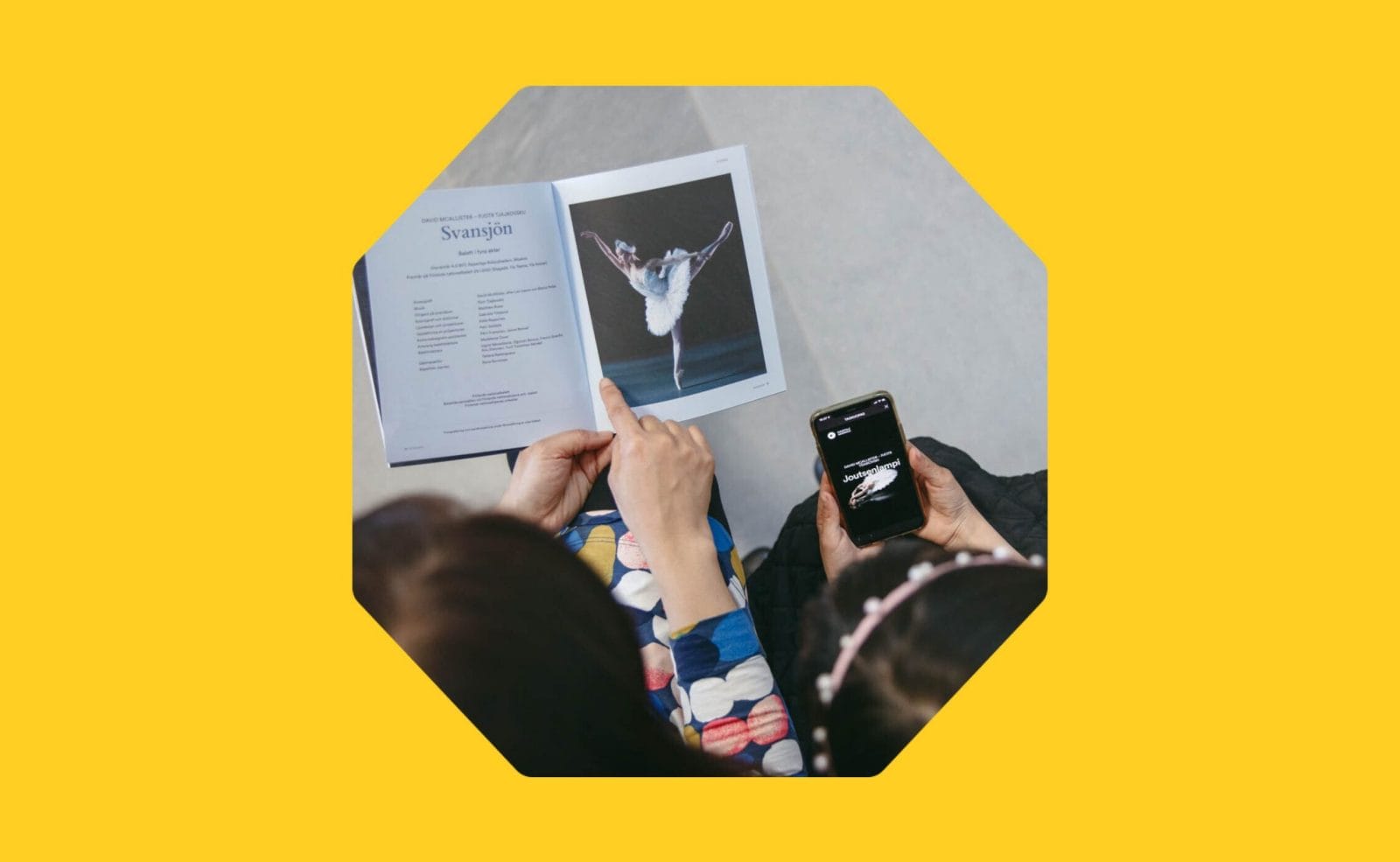 The Opera & Ballet invests boldly in digital experiences
The Finnish National Opera and Ballet has been among the pioneering organizations combining technology and art for many years. The recently introduced online service renewals are a continuation of this.
A night of ballet from the comfort of your own couch? Why not! We have rebuilt the Finnish National Opera and Ballet's online service – its ticket store, Stage24 streaming service and range of rich content now constitute a forward-looking digital entity. Maintenance of the WordPress-based oopperibaletti.fi service is now easier, and the user experience is the best a culture enthusiast could hope for.
Opera and ballet for every Finn
The Finnish National Opera and Ballet exists for the delight of everyone living in Finland and those visiting – but only a small number of us can easily attend in person. To overcome this issue, Opera & Ballet fearlessly explored new digital channels even before the pandemic.
The Opera & Ballet offers Stage24, a service for all culture enthusiasts through which opera and ballet fans living farther away can also enjoy domestic opera and ballet performances. As part of the online service revamp, the renewed Stage24 is continuously expanding into a broader Finnish opera and ballet streaming service, providing not only performance recordings and live broadcasts but also in-depth articles and listenable work introductions.
Cake and culture in your shopping cart
Do you buy tickets right away, or do you take your time to explore options? Oopperabaletti.fi's own online store is the most important ticket sales channel for Opera & Ballet – purchasing is as easy as can be, and the selection includes more than just tickets. When you visit you can choose your seats, buy intermission refreshments, familiarize yourself with the background of the performance and get to know the performers. For quick transactions, a fast purchase option will get you in and out in mere seconds.
Digitalization came to the stage to stay
The digital content of Opera & Ballet, the online ticket sales channel and the Stage24 streaming service are now a unified whole, and we are fully committed to its development in the long-term. What other digital means will be available to enrich the experience of domestic opera and ballet in the future? The revamped service will adapt and scale up to the new wishes and developments that come along.
No room for digital stage fright
It is a privilege to be involved in building the future of the Finnish opera and ballet experience. Equally fantastic is the progressive attitude of Opera & Ballet. This traditional institution has been investing in the latest breakthroughs, fearlessly developing new approaches and digitalizing its business. Digitalization creates opportunities – but it requires bold thinking, courage and heart.
In need of a new sales channel? Contact us!
Drop us a message, and we'll continue the conversation!
"*" indicates required fields